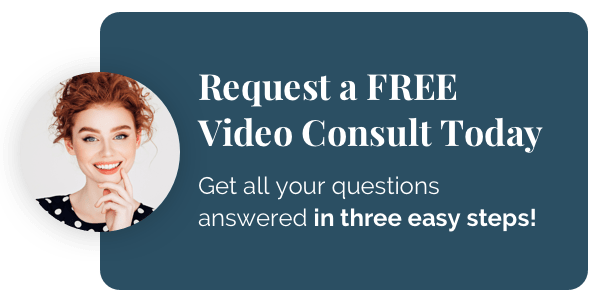 What are prep-less or no preparation veneers?
Prep-less porcelain veneers are a type of porcelain veneer that require no preparation or
reshaping of the natural tooth. In Palm Beach, Florida, patients who would like to restore their
teeth that are severely discolored, misshapen, incorrectly positioned, or damaged by decay, now
have the alternative option of using the ultrathin and custom-fabricated pieces of porcelain known as Prep-less Veneers rather than the conventional dental veneers that are usually offered in other dental offices. At Drs. Lerner and Lemongello's office, we want our patients to experience the swift transformation that Prep-less porcelain veneers are able to provide.
Why should i consider prep-less no preparation veneers?
The main reason is to preserve as much of your natural tooth as possible

Patients with stained or discolored teeth that no longer respond to traditional whitening methods can benefit from the long-lasting white smile that Prep-less porcelain veneers can give.

Cracked or chipped teeth can easily be restored.

Prep-less porcelain veneers are a fast and efficient way to correct  gaps in between the teeth, or others spacing problems.

Small or misshapen teeth can ruin a smile. Prep-less porcelain veneers can instantly correct this.

Give your aging smile an instant touch up.
What are the advantages of getting prep-less no preparation veneers?
Prep-less porcelain veneers are able to rebuild a patient's smile comfortable.  The main advantage is preservation of your natural tooth.  Pre-less veneers require no preparation, drilling or reshaping of your natural tooth. These ultra thin porcelain shells are digitally designed and can be applied seamlessly over the teeth to create a natural looking smile. Prep-less porcelain veneers are minimally invasive and highly translucent, which allows them to mimic the appearance of the teeth's enamel. With proper care, Prep-less porcelain veneers can last for many years.
What is the process of getting prep-less no preparation porcelain veneers?
The process for getting Prep-less porcelain veneers is remarkably simple and can easily be accomplished.
During an initial consultation, the dentist will take photographs and impression of the patient's upper and lower teeth and send this to a specialized dental Laboratory and trained ceramist skilled in the fabrication of these ultrathin porcelain veneers. These will become the basis for the fabrication of the final porcelain veneers.

When the patient returns for the appointment to place the Prep-less porcelain veneers a couple of weeks later, the dentist ensures that the veneers are a good fit. The patient's existing teeth will be conditioned in preparation for the bonding. Each veneer will be bonded onto each individual tooth one after the other, and checked to make sure that the patient's bite is properly aligned.
The placement of prep-less porcelain veneers over the patient's teeth is a short process that generally takes about an hour to complete. This procedure is comfortable and creates beautiful results for patients who want transform their smiles faster, and with lasting results.
Are Prep-Less Veneers the Right Choice for Me?
There are a few different types of veneers that are available today. It makes sense that you'd want to choose a type of veneer that will enhance the natural beauty of your smile. You'll be happy to hear that Prep-Less veneers are made of the same high-quality porcelain material as traditional veneers. The difference is that, because we don't reduce your surface enamel, your Prep-Less veneers will be ultra-thin. This doesn't diminish the overall strength of your treated teeth, but it may be restrictive depending on the severity of the cosmetic concerns you'd like to correct.
For significant flaws such as misaligned teeth or severe discoloration, traditional porcelain veneers may be a better option. During your consultation with Dr. Lerner or Dr. Lemongello, you can expect a comprehensive examination of your teeth and gums, as well as a thoughtful discussion about your desired outcome. Our intent is that you leave that conversation knowing which cosmetic treatment is best suited to your needs and goals.
Do Veneers Decrease My Chances of Getting Cavities?
Prep-Less veneers are very thin sheaths of durable porcelain that your dentist bonds to the front surface of a tooth or teeth. Only the front surface is covered by the veneer, and still, that does not fully protect the area from potential tooth decay. The primary areas in which plaque and bacteria can build up are around the margins of the veneer. These are at the sides of the tooth and at the gum line. As you can see, these are not areas that can be sufficiently cleaned with toothbrushing alone. To efficiently manage cavity prevention with veneers, it's imperative that you floss your teeth every day.
How Can I Maintain My Veneers for Lasting Results?
Veneers are relatively easy to care for. You don't have to do much that you wouldn't do for untreated teeth. However, because you want to prolong your enhanced smile, there may be a few additional habits you find valuable. Tips for maintaining long-lasting veneers include:
Brush your teeth every morning and every night before bed. Spend no less than two minutes on this practice.
Floss all of your teeth once every day.
Use nonabrasive toothpaste and a soft-bristled toothbrush to avoid causing fine abrasions on your veneers (or your gums).
Talk to your dentist about rinsing with antibacterial mouthwash, and which products are preferred.
Rinse your mouth with water after meals and snacks, and even after consuming sugary or acidic beverages.
Will My Prep-Less Veneers Look Natural?
Here at Lerner & Lemongello in Palm Beach Gardens, we strive for excellence in all of our dental treatments. Cosmetic treatments like Prep-Less veneers are intended to bring out the best in your smile and enable you to feel supremely confident in your appearance. What we mean to say is that you're in good hands with our experienced team. Prep-Less veneers are designed to look completely natural when seated over your full-thickness enamel. Each veneer is meticulously made to the exact specifications we've requested, right down to shade, shape, and size. Unlike veneers that are made of composite resin, Prep-Less veneers retain authentic light reflection characteristics, making your veneers blend in seamlessly with surrounding teeth.
If you would like to know how you can change your smile, call us at (561) 627-9000 or visit our office in Palm Beach for your personal consultation. You can also fill out an online form for our office and we will get back to you as soon as possible.